Augmented Reality , Graphic Design and Machine Vision
These selected works from my graduating thesis looks specifically at how augmented reality and graphic design speaks
to each other. A graphic language evolved in response to understanding how the augmented
reality technology detects points of interest on an image.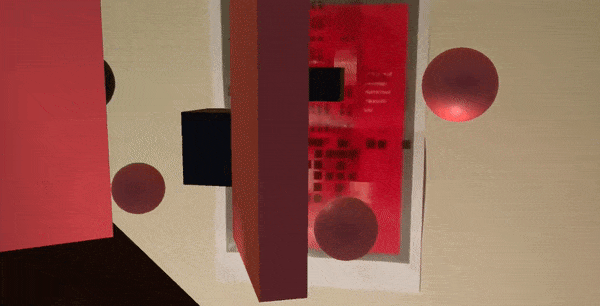 The design of the marker images affected the stability with which the 3d model was mapped on to the surface. By understanding the marker and computer vision technology in detail an optimized visual language started taking shape.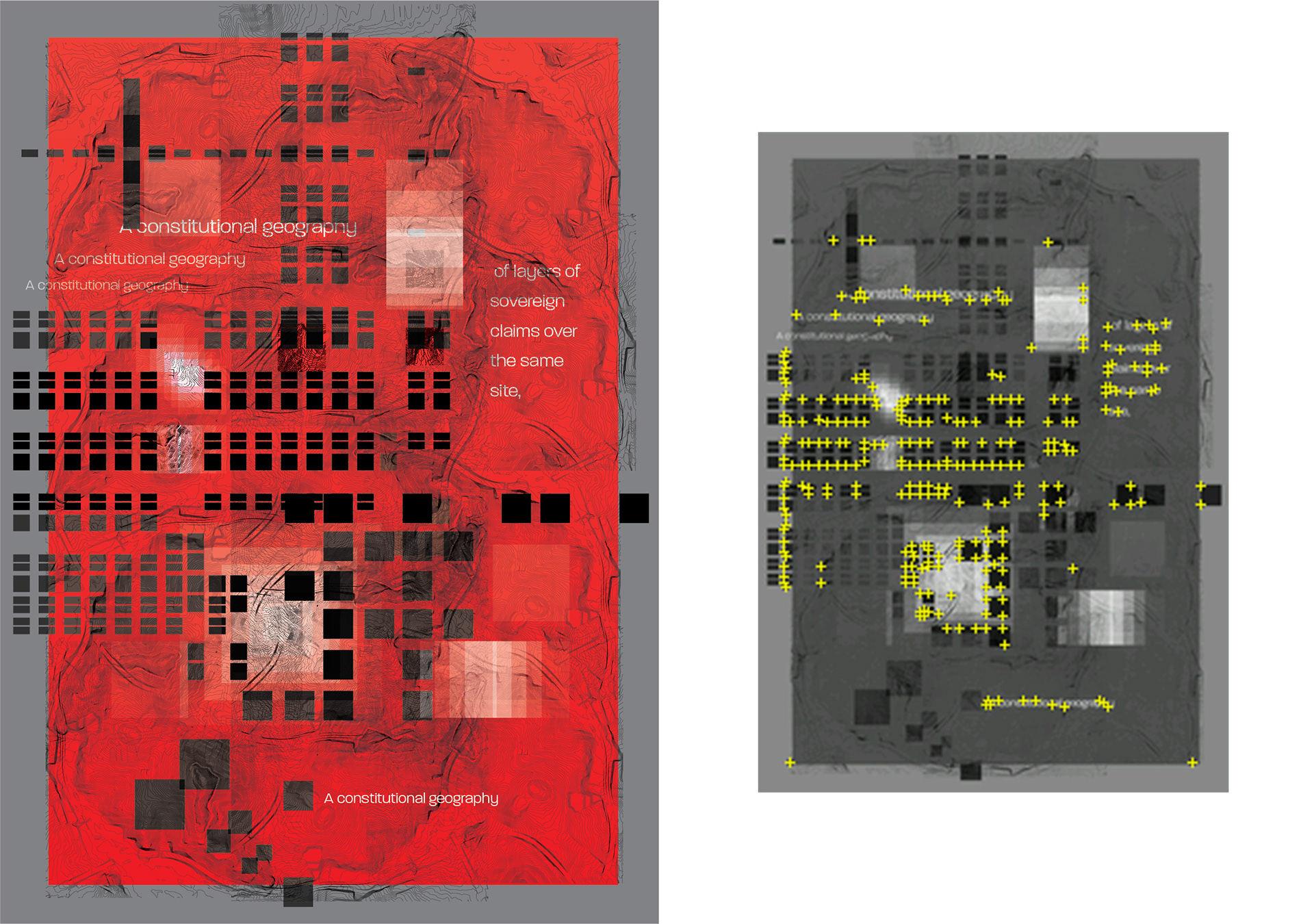 The yellow crosshairs on the image to the right indicated the distinct points that the computer vision mechanism has identified. A denser and distributed arrangement of these points enables the computer vision to identify where exactly the camera is pointing towards and thereby keeps the 3d model seamlessly in place.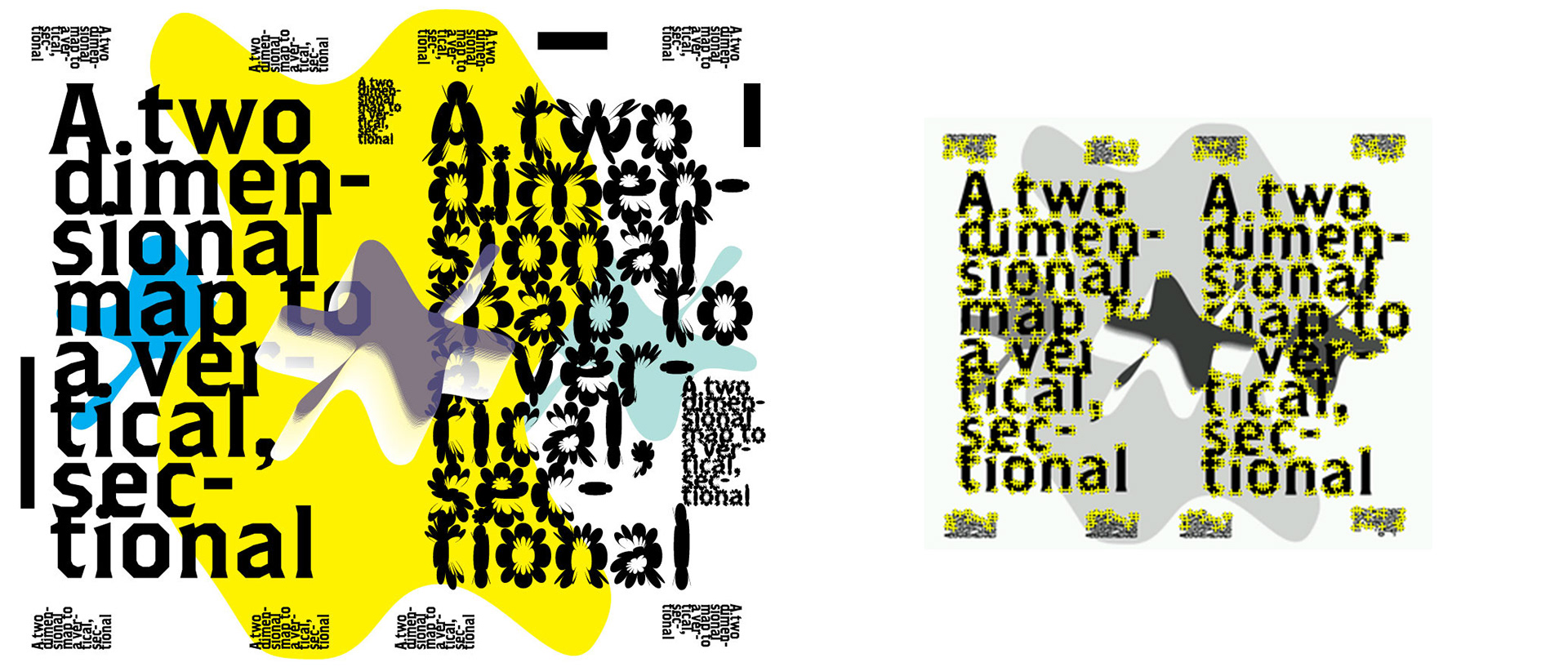 This design was tested for a larger scale and optimized to increase the amount of features that were visible which started pointing to a different aesthetic for the graphic surface as well as the three dimensional models.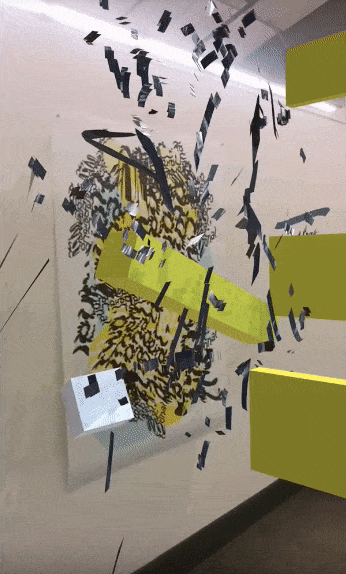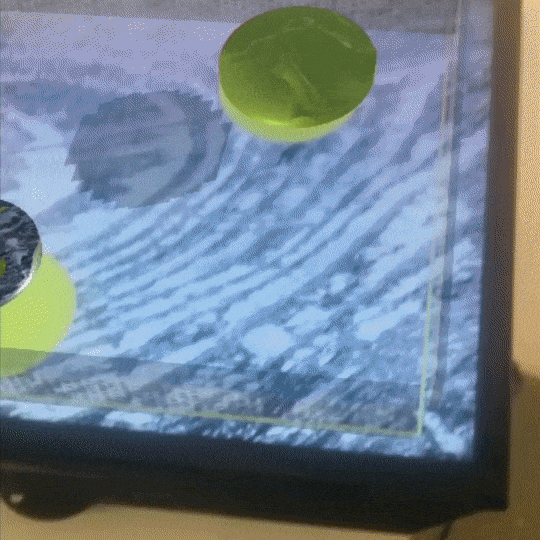 This visual style were then applied to poster forms as high contrast backgrounds.