Searching for News
2015
UX Casestudy
Searching for News  : UX Casestudy
How does we go looking for news online? We are used to receiving news although we search for things on the internet. How does the behaviour translate to online apps and website for news? What are the cases one might use search within an app or website and how can this experience be made better by considering the specific nature of the content and audience? 
Design Process
: User Research, Paper Prototyping, Wireframing
Most news websites have a dynamic automatic search result display, so that a user can get to a story with the least amount of space and clicks.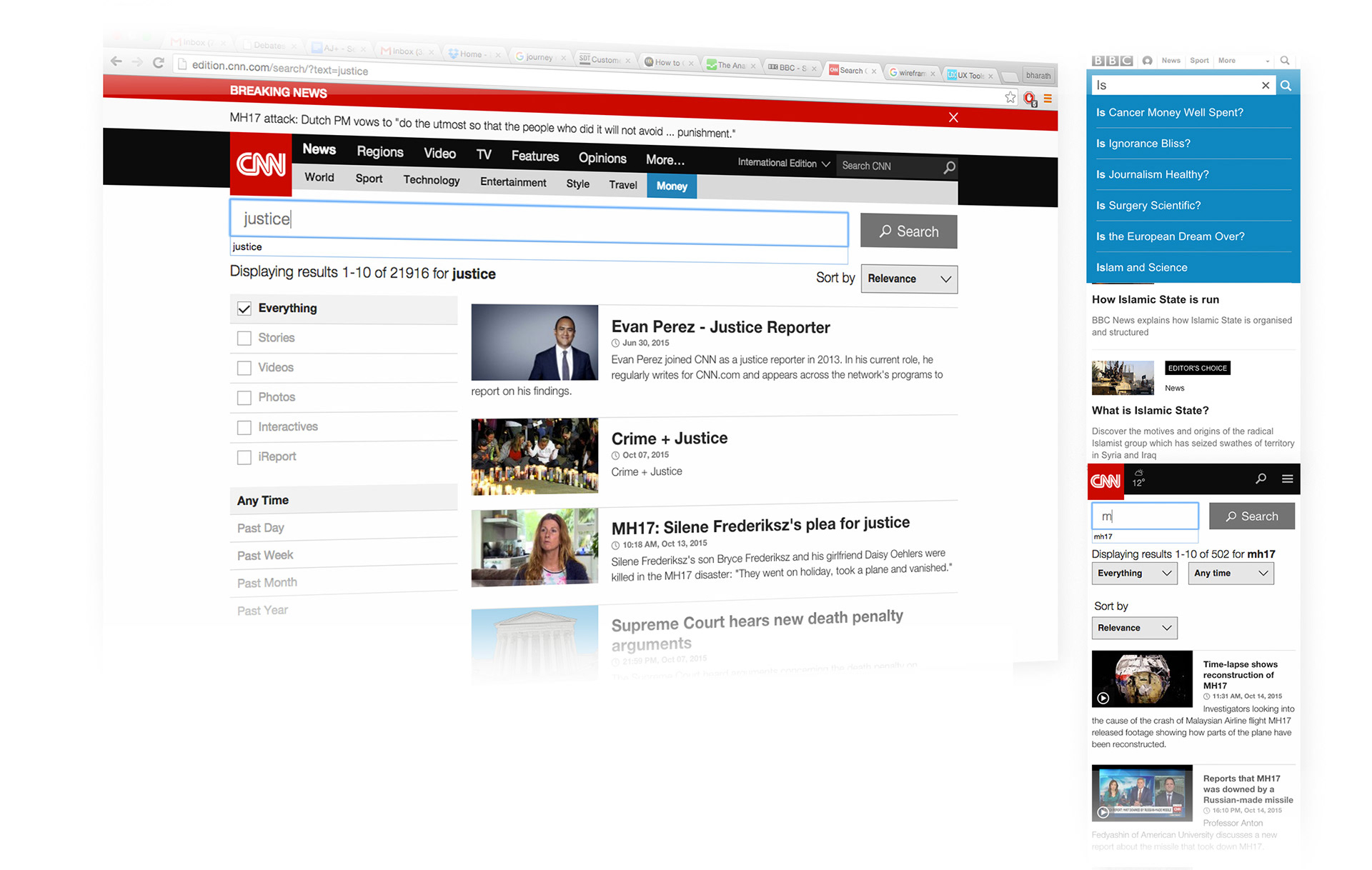 Observed behaviour of few candidates between the age of 20-40 using different news apps, websites and the older app of the organisation that commissioned this project.
Proposed High level user flow (v1) 

Displaying Relevant Results
This news service has contextual stories more than breaking news. So the relevancy of the story depends on how much closely related it will be to the topic while making sure that new stories show up on top. Below is a sorting logic that sets up an order of relevancy. 
1 Mentioned in title and tags 
2 Most mentions in the story